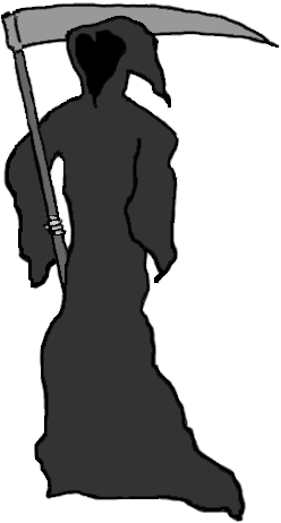 Nowhere else in the world has as rich a literary history in the horror genre as New England. Edgar Allan Poe & H. P. Lovecraft (arguably the two greatest horror authors who ever lived) were both born in New England and lived out portions of their lives here (the former in Boston, MA; the latter in Providence, RI). Even some of the best known modern horror authors (most notably Stephen King, born in Portland, ME) hail from our section of the country.
Building on this rich local tradition and in a spirit of fun, we're offering our eighteenth annual Ghost Story Contest.

Check out this year's official rules to get started. (Please note they have changed a little since last year.) Also be sure to see our IF contest option.

Entries must be received no later than October 22nd (please note that all submissions must be made electronically, we're no longer accepting FAXed or paper submissions), and the winners will be posted throughout Halloween night. Authors of stories that get posted will win a free T-shirt.

Feel free to take a peek at last year's winners or scan through some of our other contests...


Contest entrants may be interested to note that the book Of Time and the River features an article about this contest written by one of its past judges.
Please Note
We do our best to acknowledge all entries we receive. At the moment the AOL Postmaster is blocking all messages we send to America Online. If you're an AOL customer and have submitted a story but not heard back from us, this is why. No other Internet provider is presently having this problem and we have already reported the issue to AOL.