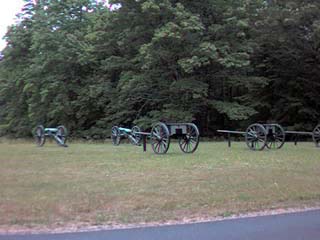 The Battle of Chancellorville was the second of four major Civil War battles within 20 miles of Fredericksburg, VA. It took place from April 27 - May 6, 1863. The Union forces were commanded by General Joseph Hooker and the Confederate forces were commanded by General Robert E. Lee. It takes its name from a large inn (no longer standing) located near the fighting called Chancellorsville.
Learning from the prior failed attempt to pass through Fredericksburg, Gen. Hooker decided to try and go around it rather than through it. Union forces crossed the Rappahannock and Rapidan rivers at shallow fords west of Fredericksburg. Gen. Lee learned of the Union manoeuver and moved his troops in to intercept. Gen. Hooker and his troops responded by forming a defensive line, and the Battle of Chancellorsville had begun.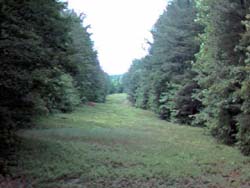 Although the Confederate forces were outnumbered by their Union foes, Gen. Lee and his "right arm" General Stonewall Jackson devised a daring plan whereby Gen. Jackson and his corps would separate from the rest of the army, sneak twelve miles around the Union forces, and hit them with a surprise attack. The plan was an incredible success. Later that day, Gen. Jackson was accidentally shot by his own troops. His arm had to be amputated, and shortly afterwards he died from his wounds.
Gen. Hooker also attempted to attack the flank of his enemy. He sent General John Sedgwick to make such an attempt. Gen. Sedgwick and his troops were intercepted by Confederate foces at the Salem Church (pictured below) several miles east of Chancellorsville. These two groups fought on May 3 & 4 of 1863 with the Confederates eventually forcing Gen. Sedwick's forces to retreat.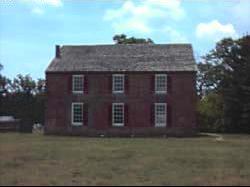 All in all, the Battle of Chancellorsville was Gen. Lee's (and perhaps the entire Confederacy's) greatest victory. It opened the door for a Confederate attack on Union soil.
---