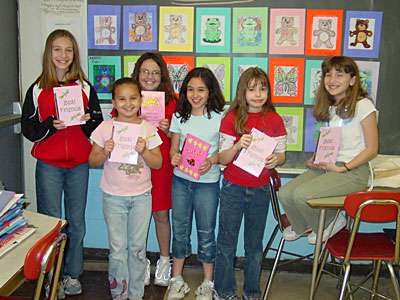 Mrs. Lombard, the program's Creative Writing instructor, had students used their imagination and creativity as they learned the writing process.
They tried their hand at writing poems, paragraphs, letters, book reviews, travel brochures, and compositions.
It's exciting when you've written something that you know is good!
As their reward for all their hard work, our future authors were given hard covered journals and pencils and were encouraged to continue with their writing.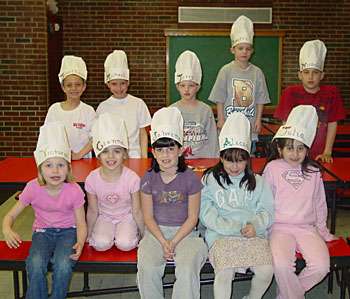 Our Jr. Chefs session this year used cooking as an interactive program to help children learn how to plan, make, and serve meals for the entire family.
Children who participated in this program experienced the fun and the educational aspects of cooking. They read recipes, measured the ingredients and had fun!
Mrs. Demenski, the class instructor, did an excellent job teaching the students.