35MM Kodachromes, Eltachrome, Fuji Slide Film Digital Conversion Services
Delivered on CD - DVD - USB Flash Thumb Drive
69 CENTS EACH :
No edits rate, up to 3000PPI
99 CENTS EACH :
Up to 4000PPI (pixels per inch)Manual Photoshop enhancements to correct color, improve shadow detail as needed, light touch-up remove large speck, scratches, correct red-eye etc.
QUESTIONS?

CALL JIM HARRINGTON
781-244-5655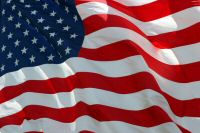 Since 2001 I've been converting 35MM slide film, sometimes called transparencies, to digital photos.
Your image files will be delivered on CD, DVD+R or USB Thumb drives, easily duplicated to share your family legacy. All work is done right here in my home office in Saugus Massachusetts.
Texas - California - New York - Film Scanning
In addition to local customers we offer slide scanning services for California, Texas, Florida and New York. Discerning customers from all across the USA trust Jim Harrington for their 35MM Kodak Kodachrome, Ektachrome and Fuji slide film digital conversion!
High quality Nikon film scanners
are used to turn your Kodak Kodachrome, Ektachrome or other film types into high resolution digital photos.
As of November 2017 SlideScanning123 is now offering 35MM slide printing services. Call Jim at 781-244-5655 with questions about printing your slides.
Customer satisfaction
is my top priority and I deliver premium film scanning at reasonable prices. You don't pay in full until you receive and are satisfied with the images.
Thousands of satisfied customers
know where to turn for the best slide scanning service in the North East. Have a look at some testimonials sent from my Texas customers who had me scan their 35MM slides.
Jim appreciates his California customers who shipped their slides clean across the USA. They were not disappointed.
Fast service is standard.
Quality scans and customer satisfaction are my top priorities. You won't be disappointed!
Got questions?
I'm happy to answer them. Call Jim right now at 781-244-5655.
Jim scans slide film in 2" square mounts:

Kodak, Fuji, 3M, Agfachrome, Anscochrome

Kodak Instamatic 126 format, 127 format

Stereo slides (call for rate)

Print Scanning

35MM slide printing

Photo restoration services for Boston

No edits pricing 69 cents

Scanning with Photoshop corrections 99 cents

Serving the entire USA by secure shipping!