A Brief Timeline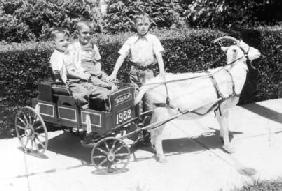 2/6/43

Born.

59

Moves to Saugus.

60

Graduates from Lynn Trade High School.

60 - 64

Serves in the Navy on the U.S.S. Ranger off of Vietnam.

64

Boiler tender at Lynn Hospital.

5/65

Gets on the Saugus Police Reserve List.

4/1/66

Joins the Saugus Police.

2/67

Ken nabs the "pork pie bandit" after gun battle and car chase. "Pork pie" is the type of hat the bandit wore.


67

Ken becomes the president of the Saugus Brotherhood of Police at just 24 years old.

10/7/70

Resigns from the Saugus Police Department and joins the Boston Police Department, gets assigned to Station 11 in Dorchester.

10/71

Becomes the 1st "black & white" partners in Boston with Officer William Celester.

2/76

Gets commended for his work apprehending suspects on West Concord Street.

77

Marries Maura.

5/78

Gets commended for his work at Fenway Park incident.

79

Undergoes Massachusetts State Police Photography and Fingerprinting course.

81

Is temporarily forced off the job due to an injury received at work.


82

Gets a private detective license.

83

Founds program that fingerprints children for use in emergencies. Program starts in Cliftondale, Saugus, but quickly expands all through Saugus and Boston. In the end, approximately 80,000 ID cards are made for parents.

85

Finally successfully proves that he's fit enough to go back on the job.

5/86

Gets commended for his work in a hit and run case.

89

Completes FBI Law Enforcement Instructor Development course in Boston.

89

Undergoes intense FBI certification course for fingerprinting in Quantico, VA.

10/89

Receives Commissioner's Commendation.


90

Undergoes intense FBI certification course for identification photography in Quantico, VA.

7/90

Gets commended for his work on the Rodney Brutley case.

12/93

Gets commended for his work with suspects from Braintree.

5/95

Gets commended for his work on the Johnson & Powell case.

12/97

Is forced to retire from the Boston Police due to failing health.
The following stories are quoted from Ken's sister,
Some Saugus Stories
Ken recalled his first day as a Saugus Policeman.
He was assigned to the Cliftondale Square, which was the easiest place for a rookie to patrol on foot. Local merchants lined the street, including the New England 5 & 10, Cliftondale Bakery, the Tumble Inn Restaurant.
The call box was located next to the post office and Officer Shaw was checking in to the station. While on the phone, he heard a crash and looked up. A car pulling away from the post office drop off box had been hit by another car.
Leaving the call box, Ken rushed to the car where screaming was coming. Inside was a gentlemen in obvious pain clutching his leg, which was now over his shoulder!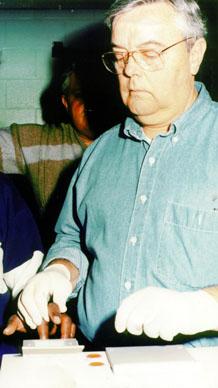 "This is not good, but I must remain calm" was the thought that began in Ken's mind. He went to the second car where a rather large woman was trying to get out of her car and observe the scene. Ken asked her to stay in her car in case she was hurt while he called in for assistance.
Back on the call box, Ken asked for as much help as possible explaining rapidly that there had been an accident and it appeared that a man's leg had been severed.
At that moment, Ken turned around and the woman from the second car was standing next to him, observing the man in distress. She immediately put her arms around Ken and fainted on top of him.
The emergency crew arrived and when examining the gentlemen, found that his leg was indeed over his shoulder. It, however, was a prosthesis and upon impact of the accident had jammed into his thigh and hip before becoming disengaged.
The police then began to look around for Officer Shaw since he was not with the driver. A bystander informed them that Ken was beneath the woman on the side of the road. Rolling her to the side, Ken was indeed beneath her gasping for what he thought was his last breath!
On his 2nd day on the job, Ken was detailed to Saugus Center.
Ken loved walking the beat in Saugus but at night was hesitant about walking in alleyways because of skunks and, at that time, raccoons.
He went out and bought a box of small reflective stickers and affixed them to shop owner's windowpanes.
Now as dusk approached, Ken would only have to shine his flashlight on the windowpanes of merchants. If the reflective stickers were visible, then he was assured that the windowpanes were still intact and no one had broken into the business.
At a later time while in a cruiser with Officer Frank Meredith one evening heading south on Route 1, the officers witnessed an automobile accident.
At that time, Route 1 had a split in the highway for automobiles to make a reverse turn. It was located just after Prince Pizza and before the Red Coach Grill (now Kelly's Roast Beef) with traffic lights stopping the flow of traffic on either side allowing traffic to make their turns.
On this particular night, a driver in a corvette was attempting to make the turn. He was struck by another car and the impact drove the corvette into the Dunkin Donuts parking lot.
Witnessing the entire accident, Officer Shaw and Meredith were on the scene within a minute or two.
As they approached the car, they feared the worst. Officer Meredith opened the driver's door and immediately "stuff" began to spill out of the car. Sickened, both officers thought that it was body parts. Ken however, with his acute sense of smell, declared: "I smell Chinese Food!"
Now, anyone who knows Ken knows that is his favorite food of all time. The contents that spilled out on the pavement? Noodles, rice, and great smelling spareribs.
The driver, thankful to be alive, was offering Ken a chicken wing muttering, "I should never have made that turn!"
That cutoff on Route 1 is no longer there.

Some Boston Stories
Ken walked the beat, rode a motorcycle and often worked in a cruiser patrolling the streets of Boston, Charlestown, and Dorchester.
At one time, while assigned to District 4, Ken and a fellow officer witnessed the theft of an automobile. Trying to prevent his escape, the officers blocked the street exit.
Instead of stopping, the thief plowed into the cruiser. Both officers were injured but Ken thought his problems were only minor.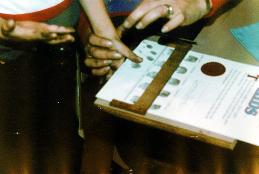 The next day, however, he began to hear phones ringing when no one was calling. He'd mistake "pill" for "hill" in a conversation and the ringing noise became constant.
Diagnosed with severe tinnitus Ken was moved to the I.D. Department. After all, you couldn't have an officer respond to 20 Pill Drive, when you wanted him at 20 Hill Drive!
Ken was forced to retire because he could not perform his duties. Upset and discouraged Ken fought to get his job back. Three and a half years later, Ken rejoined the Boston Police Department and was assigned to the I.D. section once again.
He began his 2nd phase of his career at Boston learning everything he could about crime scenes and locating evidence.
He was sent to FBI school in Quantico, Virginia for fingerprinting and photography, then later for Advanced Photography and Crime Scene techniques.
He responded to crime scenes dusting for evidence, photographing scenes and aiding in locating evidence that would solve a crime. If there were a corpse, he followed it to the morgue photographing needed information for the Medical Examiner.
Ken worked on the famous case of the "Nanny from Sweden." Having two teenage daughters, this case hit a little close to his heart. He spent hours and hours on police time and weeks on end of his personal time trying to find that one piece of evidence that would solve the case.
This was a case where a young woman from Sweden had come to the United States to be a Nanny. While out for the evening, she was murdered and severed in half. Only the top portion of her body was recovered, tied in a trash bag and thrown in a dumpster. Ken fingerprinted the dumpster, the trash, the trash bag, and of course the body.
He was sent to the FBI Laboratory in Quantico, VA with the evidence bag. Partial prints were found but it was hoped that Virginia's advanced techniques would help to make a positive identification. He was unsuccessful and the case still remains "open and active" to this day.
Ken also assisted on the Charles Stewart case. When Mr. Stewart was retrieved from the river after jumping off the Mystic River Bridge, a positive identification had to be made. Ken confirmed that the victim was indeed Charles Stewart.

The following is an excerpt from a letter to us
from Ken's sister, used with her permission.
A Letter From Ken's Sister
Ken, a regular blood donor, was told that there was a problem. He was diagnosed with Hepatitis C and was advised to have it monitored and to stop giving blood. Little was known about the severity of this strain of Hepatitis or why it can lay dormant for some individuals and, for others, escalates.
Ken's condition escalated.
Giving up the job he had worked for over 32 years was Ken's most difficult challenge to date, but doctor's told him that with the progression of this disease, the loss of memory and motor skills decrease as well. Instead of saving lives, he could put people at greater risk.
Turning in his badge and gun, Ken has begun a new fight.
If you ask anyone who has lived near Ken or any co-workers about his behavior, just watch their expression. 9 out of 10 times, you can't mention his name without someone smiling.
Ken did that. He is a great storyteller and at his best when delivering a punch line.
Ken never enters a room quietly. As he begins a story, people are drawn in like magic to hear his laugh, watch his eyes sparkle and await as he weaves each one of us into his web.
Family gatherings always ended around a table listening over and over to Ken's stories about his childhood, service and professional career.
Like so many professional people that must deal daily with tragedy, policemen often develop "crisis humor". Without it, they would be consumed by the incident and not be able to react properly to the next person in need.
Often his stories would make you shriek in laughter while cringing at the same time. Focusing on the rainbow rather than the storm, he often de-stressed many an individual and situations that could have blown out of hand.
We sometimes forget when emergency personnel are reaching out to help that they too have emotions. They must keep them in check while assisting and then without a doubt, must find a way to vent that energy.
Ken has always dreamed of making it big and why not? Dreaming doesn't hurt.
When he was a senior in high school, Ken and a local friend designed 4-ft. Christmas candy canes and Santa figures and cut out the shapes out of plywood. They painted them, affixed a stand to the back and went door-to-door selling holiday lawn ornaments.
When a patrolman in Boston, Ken received a certificate from the Berlitz School of Languages upon successful completion of the second Spanish Institute of Inter-cultural Communication sponsored by Regis College in Weston.
Ken spent four weeks at the College, immersed in the Spanish language and culture. Participation in the Institute was offered to persons whose work brings them into daily contact with the Spanish speaking community.
Ken realized the importance of being able to speak with the Spanish population that was now becoming the second language of many of the people he was in daily contact with. He also realized that there were many officers that would not be able to attend the course that was offered to him.
Ken knew all about fingerprinting and what an important piece of information is contained in a few circles and whirls designed on our fingers.
In 1983, he designed a fingerprinting program for kids. Something that parents could do with and for their children. He wanted each child to be fingerprinted and have that card kept with family documents (such as birth certificates, social security numbers, etc.). If it were ever needed to identify a child, the parents would have the necessary information.
He began fingerprinting local children and soon expanded to Boston and throughout Massachusetts, fingerprinting close to 80,000 children.
Ken was an all-around handyman. His first house was definitely a "fixer upper". He gutted each floor and rebuilt it from scratch. There wasn't a level floor when he began but each room became a work of art. As each room became identifiable, Ken developed a new skill. He became a carpenter, painter, electrician (scary!!) and designer. Once the inside was complete, he began building fences, making stonewalls and gardens. He even tackled a patio floor with help.
He dabbled in ceramics many years ago and over the last few years presented family and friends with Santa figurines, angles, coffee mugs and candlesticks.
His stain glass work is an example of the patience and gentle side of this man. He wasn't happy with it being okay - it had to be perfect. His cellar, even today, has remnants of projects just "not good enough" to give away.